About Goodness Realty
Goodness Realty, LLC is a locally owned full-service boutique relational-based brokerage firm founded by couple Lori and Wes Humphrey. The Goodness Realty team prides itself on experience, professional competency, service orientation, ethical integrity and transparency. Goodness Realty provides real estate services in the areas of residential sales, investment, property management, and leasing in the Austin and Greater Austin Area.
Thank you for visiting our site and feel free to use our free MLS search tool.
If you have any residential real estate needs or questions, please contact us for a no hassle no pressure consultation. We look forward to serving you!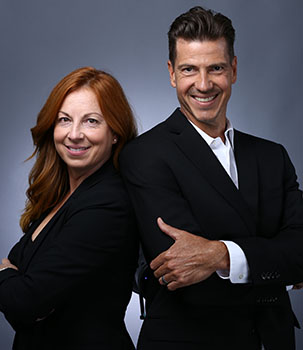 What Our Clients Love About Us
"Wes was very helpful in finding my family a home. He never gave up on us in the 5 months it took to get us there. I would definitely recommend Wes if you are needing a realtor...Thank you Wes!"
-Danisha G.
"Goodness Realty puts the "good" into real estate. It's a pleasure and joy to work with their team of professionals who really care about you and your home!"
- Kate S.
"I will use Wes again and will refer all of my friends to him for their house hunting needs! I can't say in words how awesome he was!!!"
- Jerry S.
"Wes Humphrey helped my wife and I purchase a home in Hutto, TX. We were very impressed with how Wes was open and quick with information. Wes definitely was on top of the market in the greater Austin area and helped us find the perfect home in a very short time. Not only was he helpful with narrowing down potential locations, but he was willing to give advice on pretty much everything topic we brought up. I think the most important thing to me and my wife was that Wes was dedicated to making sure that we got the home we wanted at the best price. I don't envision moving again any time soon, but we would definitely trust Wes with our move".
- Aaron G.